Community Is Everything
Build connections that last beyond events with an intuitive community platform.
Enhance Networking, Engagement, and Sponsor Exposure
Humans by nature crave connection. Bring your industry together through education, networking, and a lasting sense of belonging.
Year-Round Engagement
Keep your community active with push notifications, networking opportunities, and games. Personalize the experience with customized content and messaging for your different membership levels or sub-groups.
Full Branding and Customization
Customize your community to reflect your brand. Choose from multiple layouts and select the colors, icons, and logos that perfectly align with your vision.
Share and Manage Content
Engage your members with exclusive content, and target messaging to specific member groups to better personalize the community experience. Easily make updates to harness the power of more frequent touchpoints for your brand and sponsors.
Powerful Networking
Extend networking and collaboration beyond your events. With 1:1 chat, group messaging, gamification, and social walls, networking has never been easier.
With Socio, I was easily able to build a beautifully branded and fully customized community experience for our customers that is engaging, fun, and easy to use. The partnership and support Socio provides is the gold standard, and I know they always have my back.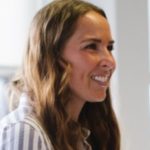 – Karlie Briggs, Client Experience Manager @ Lessonly
Extend Sponsorships
Give sponsors year-round exposure and position them as thought leaders to drive value and boost awareness. You can even tailor messaging to specific groups within your community. More frequent engagement means more impressions and sponsor ROI.
Community Gamification
Boost community engagement and sponsor visibility with the customizable Game feature. Incentivize attendees to visit a sponsor website, take a survey, complete a virtual scavenger hunt, or network with others — and showcase the winners in the community's leaderboard.
Socio Professional Services
Let Socio's Professional Services Team take care of everything – from setting up your live stream to helping you plan and prepare for your events. New to virtual and hybrid events? No worries, we'll take it from here!